OUR BIRDS
Our birds reflect the origin of the cocoa. We have taken actual birds found in the countries of origin and applied a little artistic licence.
South American and Madagascan birds grace our chocolate bars. Looking closely down the side of our wrappers, you will see the birds we used as inspiration.
All our illustrations are originals painted by Henrietta Harris. We've dressed them up in their best Sunday garb for fun but ultimately to remind us, in a good way, that protecting this delicate ecosystem impacts not just the environment and the people but the animals as well.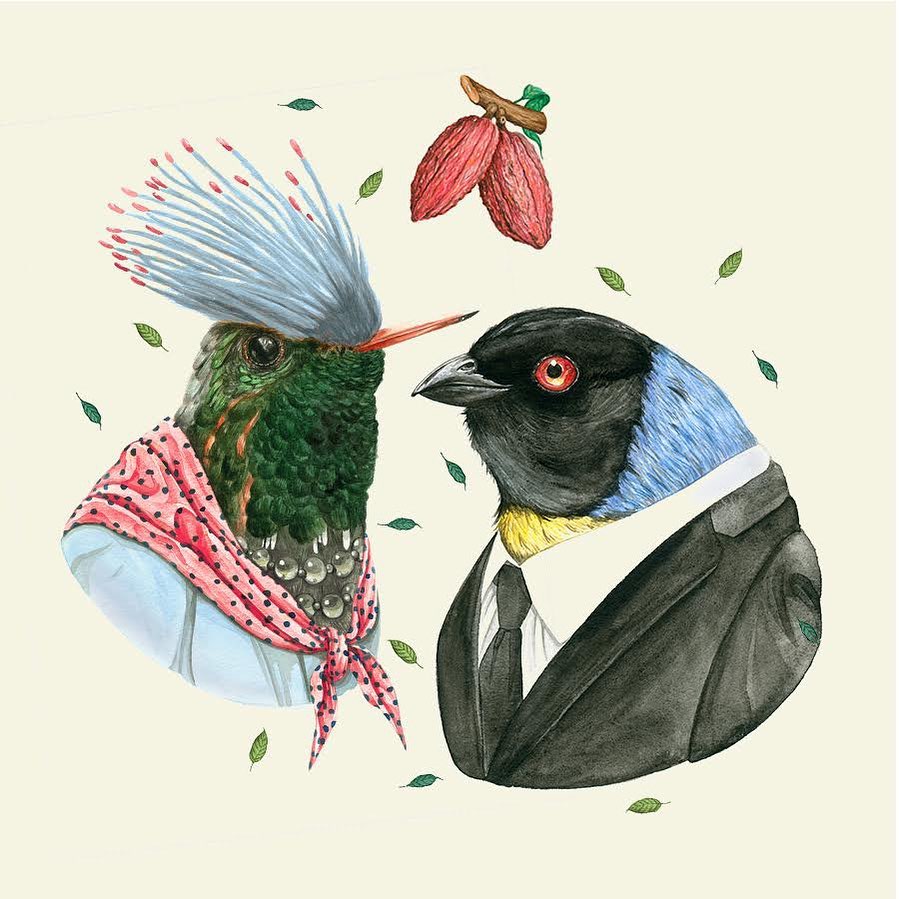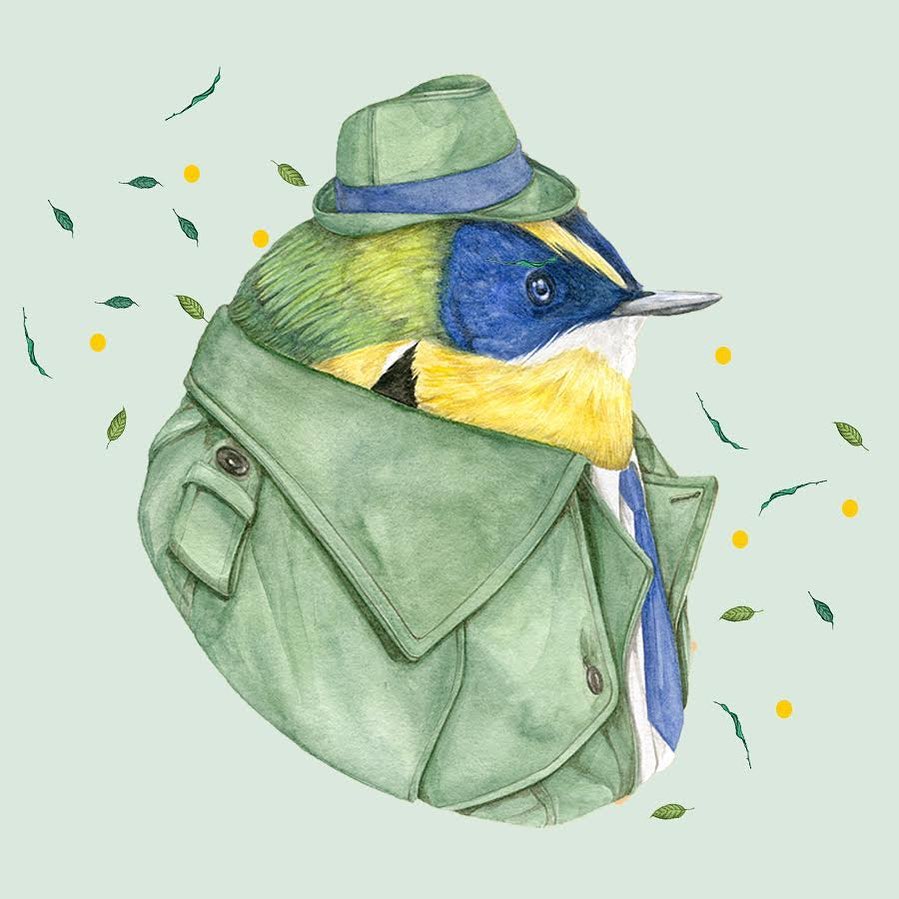 ABOUT OUR ARTIST
Since graduating in 2006 with a Bachelor of Fine Arts from Auckland University of Technology, Henrietta Harris has steadily built up a name for herself as a skilfull New Zealand artist.
Her paintings often involve portraiture with a departure into the surreal. She primarily works with watercolour paint on paper.