Being B corp
Being a B Corp Certified business means measuring and assessing our entire social and environmental impact and being accountable for improving that year upon year.  We are assessed on the five key pillars of Governance, Workers, Community, Environment and Customers.
Based on the B Impact Assessment, Bennetto Natural Foods earned an overall score of 120.4 points. This means we're a 'high-scoring B Corp' as 80 points are needed to qualify.  The median score for most businesses who complete the assessment is currently 50.9. So here is how we did it: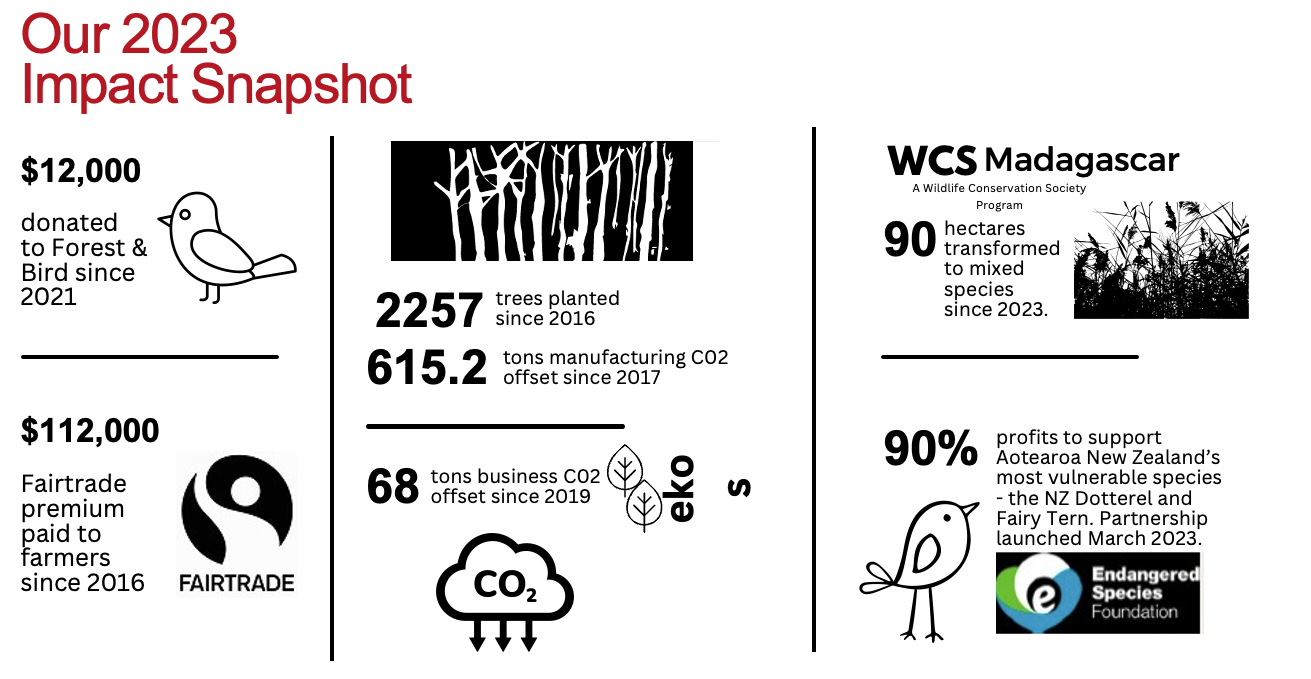 How we did it
1 By being Fairtrade Certified: Our products are all made up of Fairtrade-purchased ingredients, and as a business, we are Fairtrade-certified chocolate producers. 
2. By being certified organic, gluten-free and vegan: We prioritise quality and health-conscious choices for our customers, respect for the soil, and guarantee cruelty-free ingredients.
3. By tracking and offsetting our
carbon: Through Net Climate Positive programmes, we go further from being carbon neutral by offsetting more carbon emissions than we produce. 
4. Through charitable partnerships: We donate 100% of profits from our Original Dark 60% bar to the Forest and Bird Society of New Zealand, which supports endangered birds annually. Additionally, 10% of profits from our drinking chocolate go to the Endangered Species Foundation in New Zealand.
5. By supporting our supply chain partners: We work on projects with farming co-operatives in addition to the scope of Fairtrade.  Through the 'MamaBay Conservation Through Cacao Project,' we work with our manufacturers to transform 300 hectares of cleared farmland into mixed species cultivation by 2028.